If you want to build up your kids and make deposits in their love banks, here are 25 affirmations to make your kids feel loved.
**Links in this post may be affiliate links. This means that if you click that link and purchase the product, I may receive a small compensation. I am, however, committed to honestly assessing the products mentioned. Please read my disclosure policy for more details. **
I'll never forget the first time I told one of my kids, "I really love being your mommy." We were cuddling on the couch, and his head whipped around, his face lit up, and he said, "Really?"
I was surprised at how delighted this made him, as I tell my kids "I love you" easily a dozen times a day. (I say it so much, actually, that my 5-year-old once told me that it "sometimes annoys him." Alright, then.)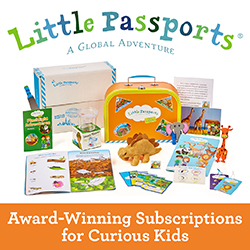 After some thought, I realized my statement was much more specific than simply, "I love you." And I wonder if we say it so often, we actually get desensitized to it. It starts to become a "yeah, yeah, I know" kind of thing. While that may not be the case in a home where those words are rarely (if ever) spoken, it had certainly lost some of its effect here.
So, I started experimenting with other ways of telling my kids how much I love and enjoy them without actually saying, "I love you." And without fail, it always prompted a bigger response. A wide grin, a sudden hug, a subtle-but-visible lift of the head and puff of the chest.
There was no doubt about it – those words of affirmation delighted my kids and made them feel loved. And now I'm constantly trying to find new ways of telling them how much I love them and why.
If you want to build up your kids and make deposits in their love banks, here are 25 affirmations to make your kids feel loved.
25 Affirmations to Make Your Kids Feel Loved
All kids want and need to feel loved by their parents. While telling them, "I love you," is necessary and good, sometimes it's more meaningful to get specific and creative. Even if they're not necessarily "words of affirmation" kids, these statements will go a long way towards making your kids feel loved.
I love being your mom

My favorite thing about you is…

You bring me so much joy

I can't believe I get to be your mom

You are such a blessing

I'm so proud of you

You make my life richer

I'm so glad God gave you to me

You are important to me

I am so thankful for you

You are my favorite [boy/girl/5-year-old/etc.]

How did I get to be so lucky?

I really enjoy you

You are so…, and I love that about you

I love watching you grow up. I can't wait to see what kind of man/woman you become!

You make me smile

I love how you…

You make my heart happy when you…

I love spending time with you

I am your biggest fan

You are so good at…

I'm so glad I had you

You inspire me to be a better mom

I have so much fun with you

I wouldn't trade you for any other kid in the world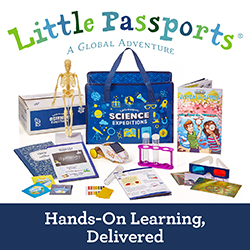 Before I wrap this up, I want to speak to the moms who may have read through this list and thought, "Most of these would be a lie if I said them." Maybe you don't enjoy your kids and you don't love being a mom. I get it, and I feel for you because that is such a hard place to be. (I've been there!)
Must-Read Post: 6 Steps to Freedom From Mom Guilt
If that's you, I want to offer you encouragement and hope. I strongly believe that every mom can be a joyful mom. (Trust me, if I can, anyone can!) But it doesn't just happen; you have to cultivate it.
If you're struggling with your season of motherhood (or motherhood, in general), read this post. I pray it encourages and equips you!
YOU MIGHT ALSO LIKE:
(Visited 182 times, 1 visits today)